Photo Restoration Service
Bringing Old Prints Back to Life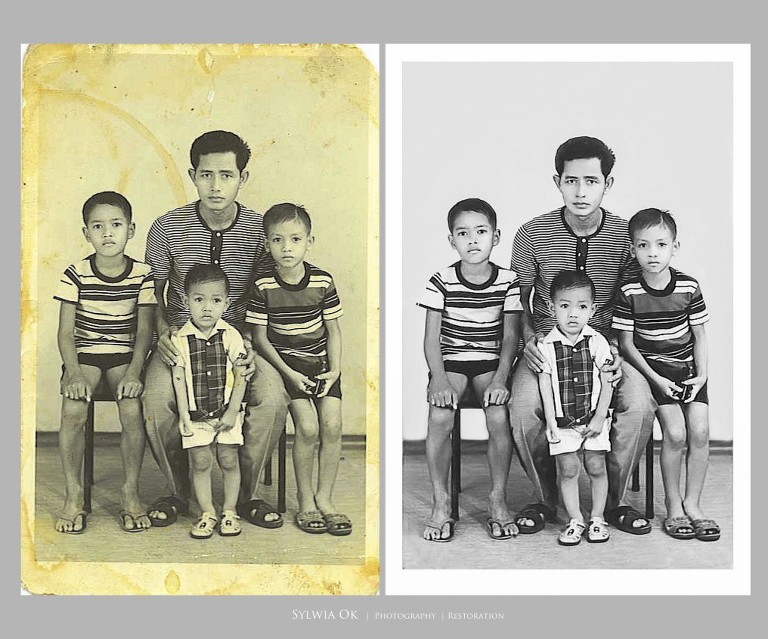 Every time I visit my parents I always look through old albums and printed photographs – those memories of my childhood, and my family heirloom are so very precious to me. Unfortunately some of them got scratched or damaged over time but I was able to restore my favorites and now I'm ready to help you with yours! Photo Restoration Service is unique to each photograph and requires different approach each and every time, but with my extensive knowledge and skills in retouching software, there is no challenge I would not take!
Simple Restoration – $50
Minor Color Correction
Faded/Yellowed
Small Damaged Area (Scratched, Wrinkles)
General Restoration – $70
Missing Minor Facial Features
Medium Damaged Area (Scratched, Wrinkles)
Paper wrinkles over the detailed areas, including the facial features
Advanced Restoration – varies
Missing Large Areas of the Image
Heavily Damaged Area (Scratched, Wrinkles)
Each restored image comes with 5×7 mounted archival print and digital copy of the file (jpeg)
Contact me to get free estimate on Photo Restoration Service. You can either attach a copy of your damaged photograph (phone image will work) to a message and I will get back to you within 48 hours with no obligation quote, or you can meet with me in my studio and I will evaluate damage right away.